Industrial Sculpture
Clay Modeling
Product Design
Product Development Including Finishing, Mold Making, and Running Prototypes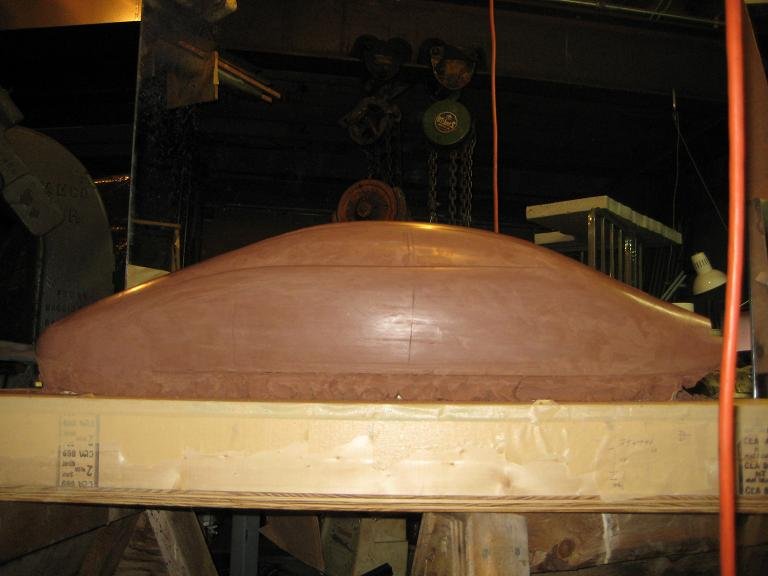 ABOVE - Scale model of 100 mpg "Vortex" X-Prize Automotive Contestant / 2008
---
COMMING SOON
RESOLUTION COMMENTS The two main kinds of resolution include resolution of scale, and design resolution. Both of these require hands-on skills, hand-eye coordination, and both lend themselves to Clay Modeling.
BASIC PLASTICS
MODELING TO MOLD
CLAY AS THREE DIMENSIONAL DRAFTING Cartesian Coordinates (also Polar, Cylendrical and Spherical), Contours, Symetry, Exotic Measuring
ALLIED MACHINING/ PARALLEL Coordinate System, Measuring, Inspecting
ALLIED MODEL MAKING "Freeforming"
ALLIED STEREO LITHOGRAPHY, 3-D PRINTING PARALLEL
MASTER MODELING "Modeling in the Mold"; As use in complex "fitted" product development
INTRODUCTION
Welcome to the Industrial Sculpture Website.
The reason this is not the "Clay Modeling" website is that other support processes and allied methodologies will be included. They will relate to modelmaking in general and Clay Modeling support methodologies (i.e. ones that use Clay Modeling as a step in whole development processes) in particular.
An example of the latter would be the development of automotive bodies from concept to part. Consider an automotive body style development not by a fortune 500 company but by a single individual, albeit a fairly skilled one. Other examples of Clay Modeling as a step in a rapid development process are included in the following partial list: Fiberglass shells, Aluminum Casting, ABS Thermoformed (i.e. Vacuum Formed Part), Investment Casting, RTM Part, as well as many others.
So this may be considered as a site that emphasizes Clay Modeling while including a consiousness towards many closely related fields. It should also be considered as a site that discusses complete rapid product development to the absolute highest professional degree, with manpower output on the "mom and pop" level.
---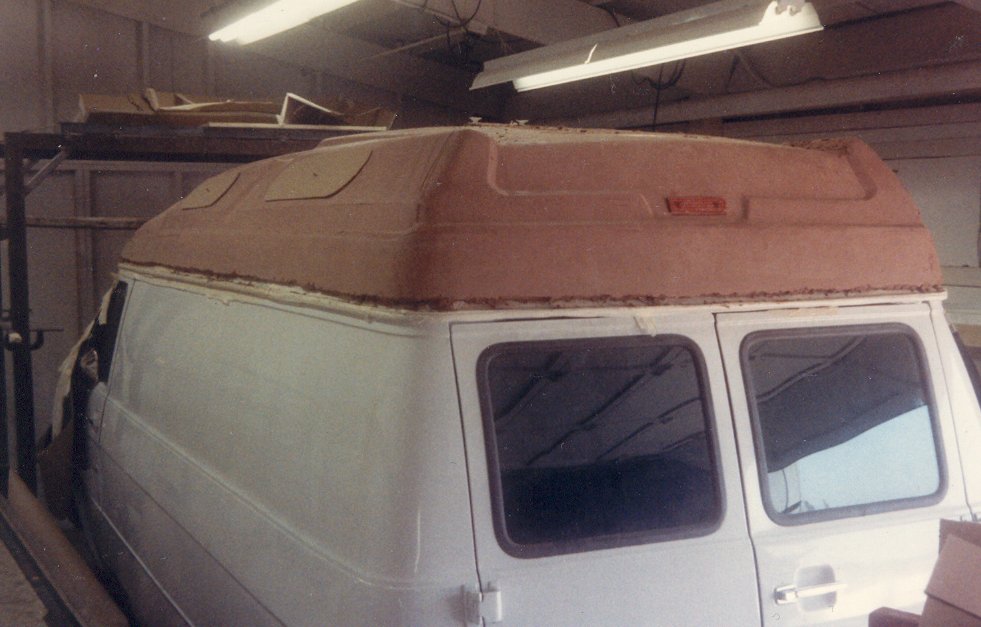 ABOVE- Special Equipment "Grand Sport Top" as a rough in clay on top of the van/1988.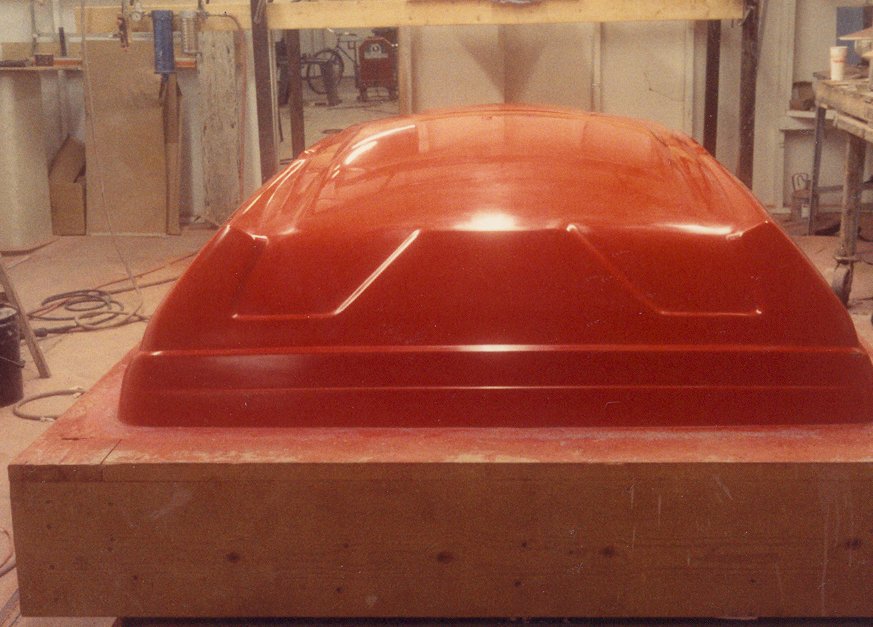 ABOVE- Special Equipment "Grand Sport Top" as a finish for mold/ 1988.